P9.5-1
Minimum Rating
8.5 kVA / 6.8 kW
Maximum Rating
9.5 kVA / 7.6 kW
Emissions/Fuel Strategy
Fuel Optimised
Full Specifications
Generator Set Specifications
| | |
| --- | --- |
| Minimum Rating | 8.5 kVA / 6.8 kW |
| Maximum Rating | 9.5 kVA / 7.6 kW |
| Emissions/Fuel Strategy | Fuel Optimised |
| 50 Hz Prime | 8.5 kVA / 6.8 kW |
| 50 Hz Standby | 9.5 kVA / 7.6 kW |
| 60 Hz Prime | – / – |
| 60 Hz Standby | — |
| Frequency | 50 Hz |
| Speed | 1500 RPM |
| Voltage | 220-415 Volts |
| 50 Hz Prime Rating | These ratings are applicable for supplying continuous electrical power (at variable load) in lieu of commercially purchased power. There is no limitation to the annual hours of operation and this model can supply 10% overload power for 1 hour in 12 hours. |
| 60 Hz Prime Rating | These ratings are applicable for supplying continuous electrical power (at variable load) in the event of a utility power failure. No overload is permitted on these ratings. The alternator on this model is peak continuous rated (as defined in ISO 8528-3). |
| 50 Hz Standby Rating | Standard reference conditions 25�C (77�F) Air Inlet Temp, 100m (328 ft) A.S.L. 30% relative humidity. Fuel consumption data at full load with diesel fuel with specific gravity of 0.85 and conforming to BS2869: 1998, Class A2. |
Engine Specifications
| | |
| --- | --- |
| Engine Model | Perkins® 403A-11G1 |
| Bore | 77.0 mm (3.0 in) |
| Stroke | 81.0 mm (3.2 in) |
| Governor Type | Mechanical |
| Displacement | 1.1l (69.0 cu. in) |
| Compression Ratio | 23:01 |
Benefits & Features
The Story
The 6.8 – 25 kVA range of generator sets is designed to power your every need. With an enhanced choice of power nodes, this range is engineered for optimum performance in diverse applications including construction, residential, retail and telecommunications. The contemporary design of the polymer enclosure option redefines durability in the marketplace and further enhances this range alongside the more traditional metal enclosure. For a life without interruptions, trust FG Wilson.
Industry Leading Perkins Engine
The 400 Series engines offer highly competitive performance, fuel economy and EUIIIa Emissions compliance on selected nodes. These engines have been designed to be reliable and to offer low cost of ownership in the wide variety of markets they serve.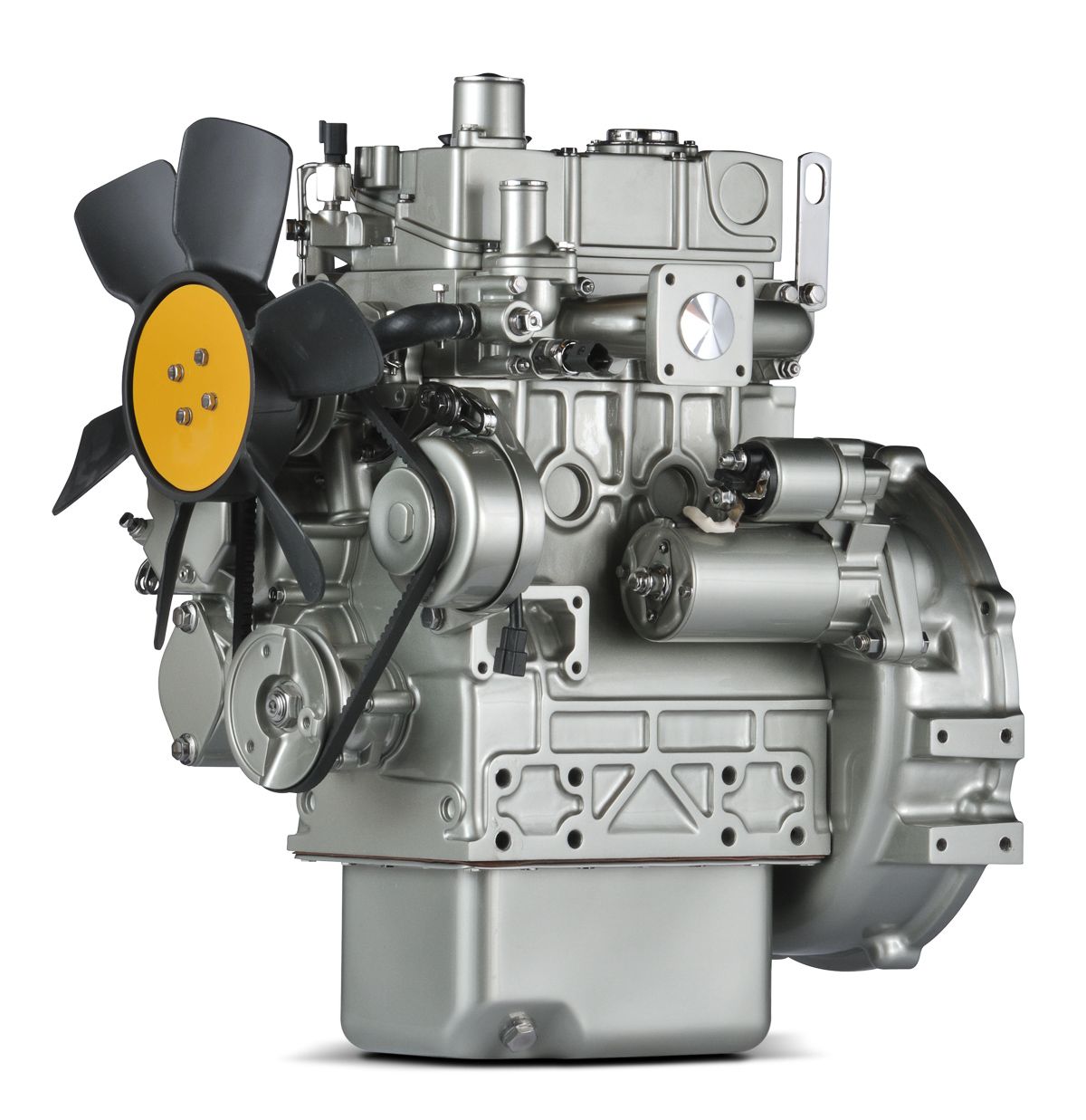 Alternator
Benefiting from the well-established Leroy Somer alternator, known worldwide for providing power generation expertise and solutions offering longlife products with low maintenance
Deep Sea DSE4520
The DSE4520 is a compact Auto Mains (Utility) Failure Control Module that has been developed to provide an outstanding range of features within a compact enclosure. Monitoring engine speed, oil pressure, coolant temperature, frequency, voltage, current, power and fuel level, the modules will give comprehensive engine and alternator protection. This will be indicated on a large back-lit LCD icon display via an array of warning, electrical trip and shutdown alarms.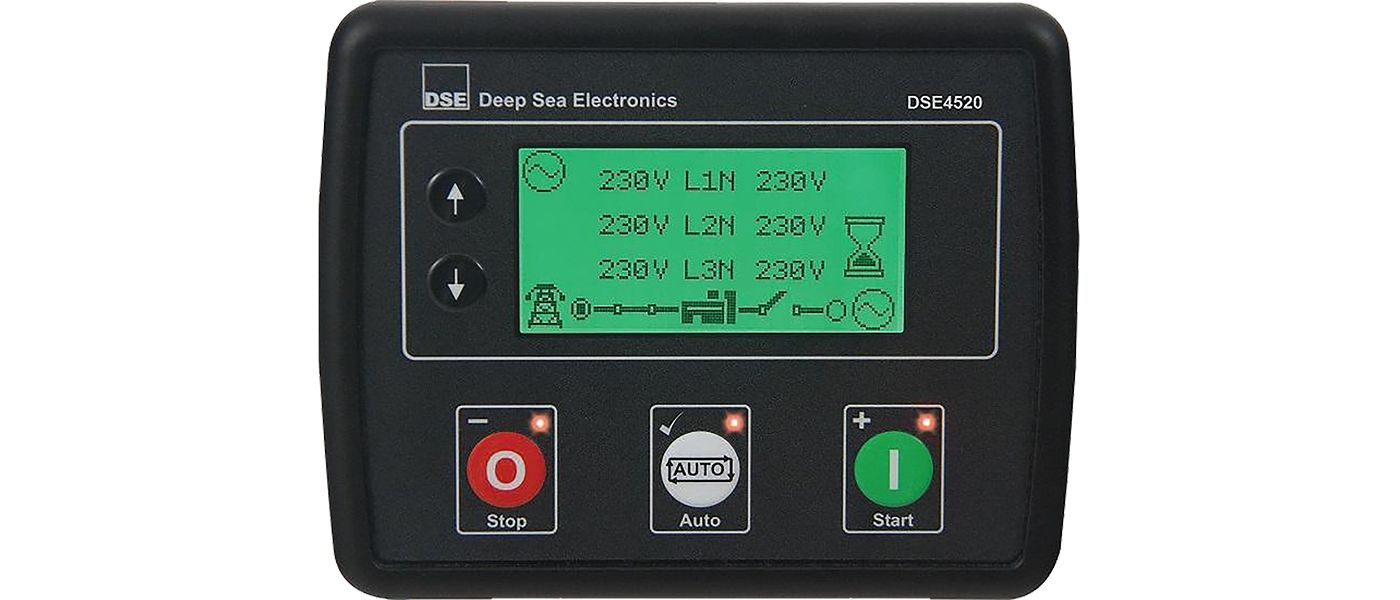 Single-Source Supplier
Fully prototype tested with certified torsional vibration analysis available
World Wide Product Support
FG Wilson manufactures product in the following locations: Northern Ireland • Brazil • China • India With headquarters in Northern Ireland, FG Wilson operates through a Global Dealer Network.
Standard Reference Conditions
Prime Rating – These ratings are applicable for supplying continuous electrical power (at variable load) in lieu of commercially purchased power. There is no limitation to the annual hours of operation and this model can supply 10% overload power for 1 hour in 12 hours. Standby Rating – These ratings are applicable for supplying continuous electrical power (at variable load) in the event of a utility power failure. No overload is permitted on these ratings. The alternator on this model is peak continuous rated (as defined in ISO 8528-3). Note: Standard reference conditions 25°C (77°F) Air Inlet Temp, 100m (328 ft) A.S.L. 30% relative humidity. Fuel consumption data at full load with diesel fuel with specific gravity of 0.85 and conforming to BS2869: 1998, Class A2.
Optional Equipment
Exhaust
Control Panels
Deep Sea DSE7410
Deep Sea DSE7420
Starting/Charging
General
Upgrade to Standard Set for "CE" Certification
EEC Declaration of Conformity
8 Hour, 600L, 1000L, 2000L fuel tanks
Level 1, 2, 3 Sound attenuated, galvanised steel enclosure
Standard Equipment
Engine
Air Cleaner
Lube oil drain valve
Engine filled with lubrication oil
High Coolant Temperature Shutdown
Low Oil Pressure Shutdown
Cooling
Package mounted radiator
Radiator & Cooling Fan
Coolant Drain Valve
Fan, Fan drive and battery charging Alternator drive fully guarded to meet EC Machinery Directive
Cooling System filled with Coolant mix
Exhaust
Exhaust flange outlet
Exhaust stub pipe and gasket
Alternator
Leroy Somer
SHUNT Excitation
IP23 Protection
Control Panel
Mounting
Base, Formed Steel
Certified Base Mounted Lifting Eyes, and Rear Drag Eyelets
Anti-vibration mounts