P1250P3 / P1375E3 50 Hz
Minimum Rating
1250.0 kVA / 1000.0 kW
Maximum Rating
1375.0 kVA / 1100.0 kW
Frequency
50Hz
Full Specifications
Generator Set Specifications
| | |
| --- | --- |
| Minimum Rating | 1250.0 kVA / 1000.0 kW |
| Maximum Rating | 1375.0 kVA / 1100.0 kW |
| Emissions/Fuel Strategy | Fuel Optimised |
| 50 Hz Prime | 1250.0 kVA / 1000.0 kW |
| 50 Hz Standby | 1375.0 kVA / 1100.0 kW |
| Frequency | 50 Hz |
| Speed | 1500 RPM |
| Voltage | 220-415 Volts |
Engine Specifications
| | |
| --- | --- |
| Engine Model | Perkins® 4012-46TWG2A |
| Bore | 160 mm (6.3 in) |
| Stroke | 190 mm (7.5 in) |
| Governor Type | Electronic |
| Displacement | 45.8l (2797.5 cu. in) |
| Compression Ratio | 13.1:1 |
Benefits & Features
The Story
Our Large Product Range of generator set models is available from 730 – 2500 kVA. These generator sets are proven in the field and trusted to provide reliable power for critical applications including: mini power stations, data centres, large factories, airports, hospitals and large retail stores etc. Available with a 50oC package option, to ensure efficient operation in high ambient temperatures, this range can be customised with bespoke enclosures, cooling systems and specialised control systems through our Custom Power Solution team to suit any need.
Industry Leading Perkins Diesel Engine
Perkins Engine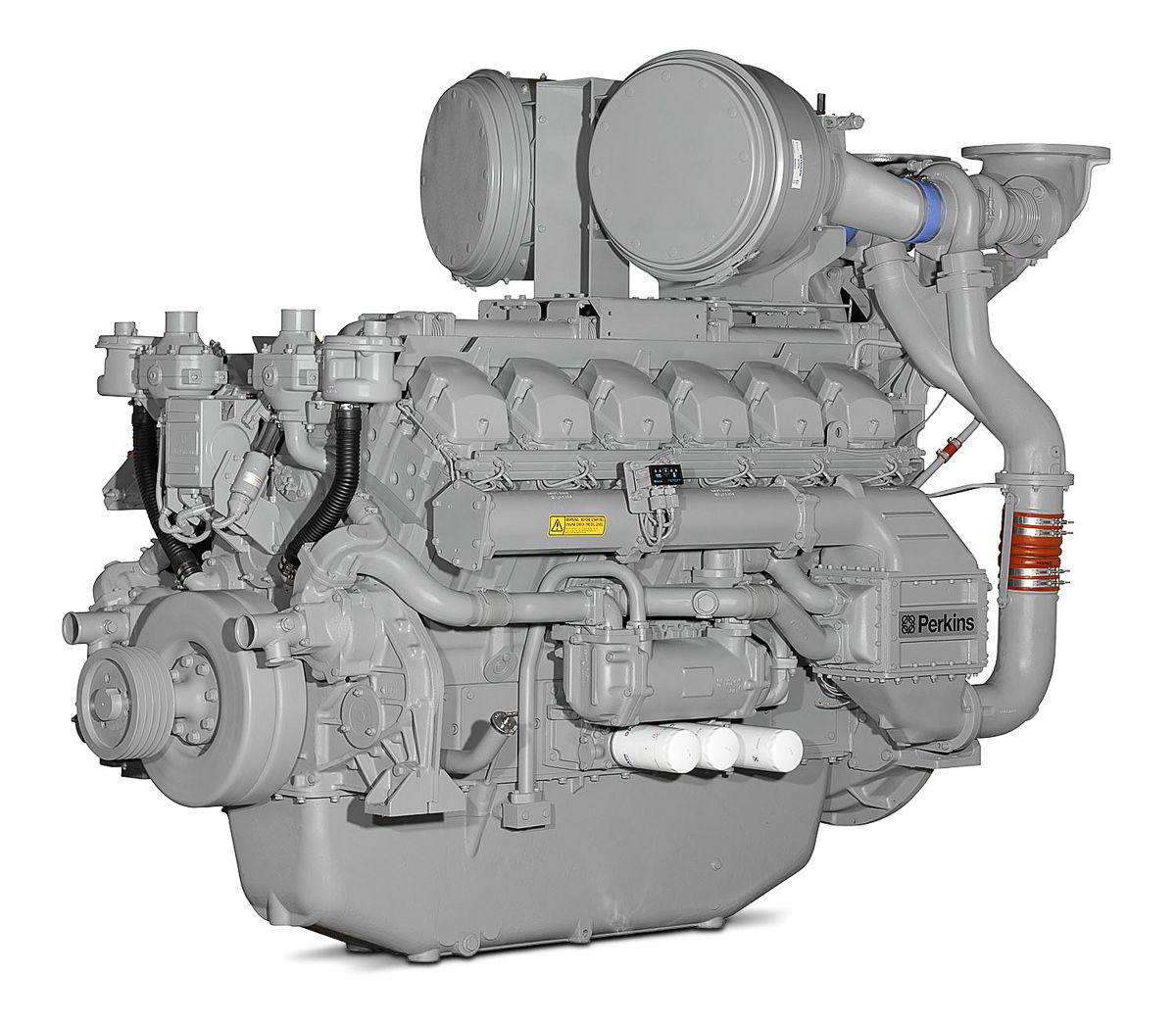 Alternator
Benefiting from the well-established Leroy Somer alternator, known worldwide for providing power generation expertise and solutions offering longlife products with low maintenance
PowerWizard 1.1+
The FG Wilson PowerWizard range of digital control panels, combine straightforward menu navigation with advanced metering and protection technology. They are used in automatic mains failure applications in conjunction with transfer panels. Our PowerWizard range allows you to monitor and control your generator set with ease, whilst ensuring your unit operates within safe parameters and provides important diagnostic information when needed.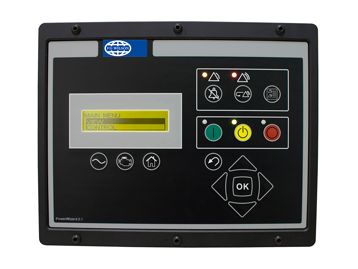 Single-Source Supplier
Fully prototype tested with certified torsional vibration analysis available
World Wide Product Support
FG Wilson manufactures product in the following locations: Northern Ireland • Brazil • China • India With headquarters in Northern Ireland, FG Wilson operates through a Global Dealer Network.
Standard Reference Conditions
Prime Rating These ratings are applicable for supplying continuous electrical power (at variable load) in lieu of commercially purchased power. There is no limitation to the annual hours of operation and this model can supply 10% overload power for 1 hour in 12 hours. Standby Rating These ratings are applicable for supplying continuous electrical power (at variable load) in the event of a utility power failure. No overload is permitted on these ratings. The alternator on this model is peak continuous rated (as defined in ISO 8528-3). Standard Reference Conditions Note: Standard reference conditions 25°C (77°F) Air Inlet Temp, 100m (328 ft) A.S.L. 30% relative humidity. Fuel consumption data at full load with diesel fuel with specific gravity of 0.85 and conforming to BS2869: 1998, Class A2.
Optional Equipment
Exhaust
Industrial, Residential, Critical Silencers
Catalytic converters
Heat Exhangers
Special spark arrestor silencers/certification
Alternator
Quadrature Droop Kit (AR6)
Anti-Condensation Heater and Panel Circuitry (AH1)
Increased alternator ingress protection
HV alternators
Control Panels
PowerWizard 2.1
easYgen-2500, 3200, 3500
CompAp
Deep Sea
Customer tailored PLC System
Remote monitoring
Increased Control Panel Ingress Protection
Stand alone ATI transfer panel
Starting/Charging
Lead Acid battery (Dry)
Dual and air starting systems
General
Upgrade to Standard Set for "CE" Certification
Sound attenuated enclosures
Spring, Seismic anti-vibration mounts
Customer witness test
Remote cooling
50 degree C radiator and package
Coolant heater
4-Pole circuit breaker
Motorised circuit breaker
LV and HV switchgear
Fuel
Bi-fuel options (TWG and TRG only)
Fuel transfer systems (730 – 900 kVA)
Integral metal fuel tank (730 – 900 kVA)
Standard Equipment
Engine
Air Cleaner
Engine filled with lubrication oil
Low Coolant Temperature Shutdown
Perkins 4000, Series 6, 8, 12 and 16 cylinder engine range
Electronic governor
Engine mounted fuel/water separator
Lube drain valve (910 kVA to 2500 kVA)
Cooling
Package mounted radiator
Coolant Drain Valve
Engine mounted battery charging alternator
Cooling System filled with Coolant mix
Charge air cooled (excluding TWGs)
Exhaust
Fuel
Alternator
Leroy Somer
AREP Excitation
IP23 Protection
Control Panel
Mounting
Base, Formed Steel with Single wall Fuel Tank
Lifting points on base frame